---
Homework
​
SEMESTER 1: TERM 1
LINK TO SYLLABUS

If you have any questions please email Ms. Gueye at sokhna.gueye@equalitycharterschool.org or email Ms. Powell at melissa.powell@equalitycharterschool.org
HOMEWORK ASSIGNMENTS:
Homework assignments are hyperlinked onto the titles unless specified as hard copy only.
September
Week 4
09/25-09/29
Homework: topographic maps DBQ packet (hard copy)
​
Assigned on 9/25/17
Due 09/27/17​October
Week 1
10/02-10/06
Homework: topographic packet
Assigned on 10/02
Due 10/06/17
Week 2
10/09-10/13
Homework: End of assessment review guided notes
Assigned on 10/10
Due 10/13/17
Week 3
10/16-10/20
Homework: Mineral mining research project (HARD COPY HANDED TO STUDENTS)
Assigned on 10/17
Due 10/23/17
Week 4
10/23-10/27
Homework: Mineral Identification (DBQ) packet and the Mohs Scale of Hardness
Assigned on 10/23
Due 10/27/17
Week 1
10/30-11/03
Homework:Properties of Minerals and Rock cycle HW
Assigned on 10/30
Due 11/03/17
Week 1
10/30-11/08
ROCK CYCLE PROJECT
Assigned on 10/30
Due 11/08/17
Week 2
11/06-11/10
Interim Study Guide on Rocks and Minerals
Assigned on 11/06
Due 11/10/17
Powerpoint Notes on the 3 types of rocks
​
Week 3
11/13-11/17
No HW assigned( students are to review for their interim using classwork materials)
Assigned on 11/13
Due 11/17/17
Week4
11/20-11/24Homework: Metamorphic Rocks with rationale
Assigned on 11/20
Due 11/24
Week5
11/27-12/01Homework: Igneous Rocks with rationale
Assigned on 11/27
Due 12/01

DECEMBER
Week1
12/04-12/08Homework: Rocks Worksheet
Assigned on 12/06
Due 12/11
Week2
12/11-12/15Homework: Rocks and Minerals Chapter 3 ESRT practice: Link
Assigned on 12/11
Due 12/15
Week 3
12/18-12/22
Homework: Rocks Break Packet :
Link to Crossword Puzzle Word Bank
Assigned on 12/20
Due 1/2
SPRING BREAK ASSIGNMENT DUE APRIL 9TH
L
INK TO THE ASSIGNMENT
USE THE ESRT PAGE 11
You may also visit this link to a
youtube video
on how to calculate the S and P wave travel times.
​
Powered by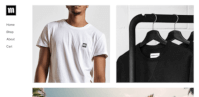 Create your own unique website with customizable templates.