This is where I will attempt to place news of exams and important projects.
Homework -

Due 11/08/17


Pattern Recognition -

Describe any sport where you think that pattern recognition has been used to win a game. Include the position of the players. Compare the two teams and how the players are organised in a pattern.


​

---
Lessons



Here are some links to free online textbooks if you prefer to read information. Additionally, there will be readings from these texts from time to time, so you can get a jump on them.

Extra Credit

None at the moment. Ms. Persaud will inform the class when extra credit opportunities arise.



Websites that May Help

Syllabus

This is the syllabus for our class, feel free to check it for what we discussed the first day of class
​
Powered by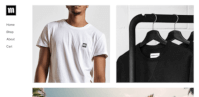 Create your own unique website with customizable templates.